The index page is usually the first page a visitor sees when visiting your website . This guide shows you how to specify a new index page, which should be referred to by default upon editing and confirming your new settings.
1. Navigate to Domain Settings> Domain Info.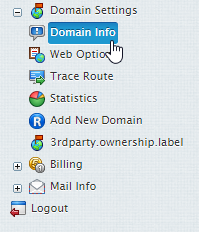 2. Select the domain you wish to set up directory indexes for.

3. Click the Edit icon in the web services section.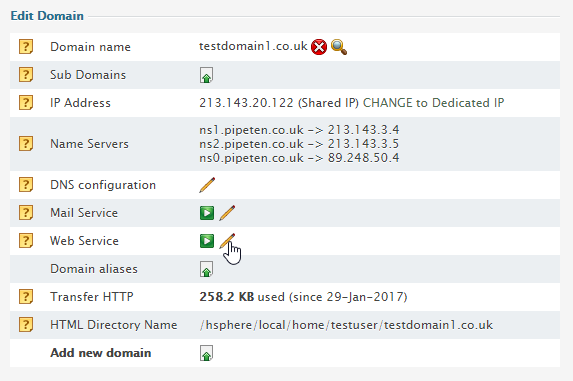 4. Select the Enable icon in the directory indexes section.

5. Input the new index you wish to reference by default and click Update.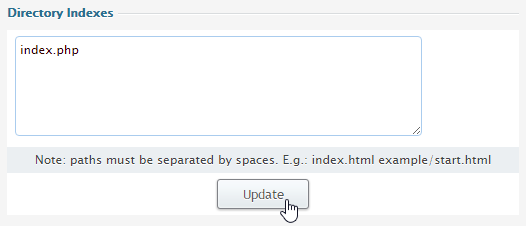 6. Click the Apply button.

Classification: Public
Last saved: 2021/11/11 at 14:34 by Jamie