In order to use a remote email service, you'll need to point your domain's email to the remote mail server you're wishing to use. You can do this using custom MX Records, which you can find out how to add below.
Select Domain Settings > Domain Info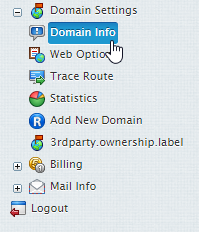 2. Click the green Disable icon to disable Pipe Ten mail services.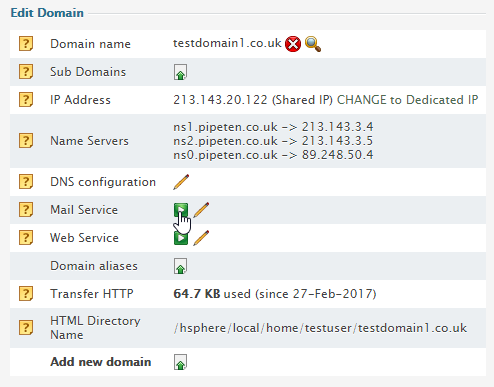 3. Click the Edit icon in the DNS Configuration section.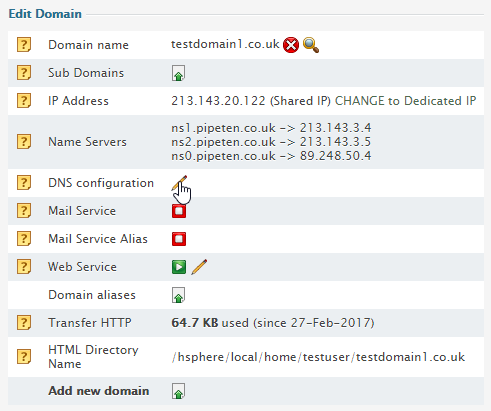 4. Ensure that all Built in MX records have been removed by using the Delete icon next to any that remain.
5. Create a custom MX record as outlined here.
Once finished, your DNS page should look similar to the following image.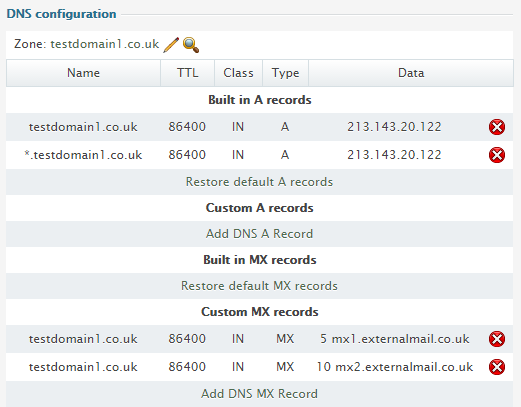 That's it, please allow up to 24 hours for the DNS to propagate.
Classification: Public
Last saved: 2021/11/11 at 14:17 by Jamie