On a Windows server, a dedicated IP must be placed on your domain to enable the ability to install an SSL certificate through the control panel. Shared SSL certificates are only supported within our Linux hosting environment on Third Level Domains, so adding a dedicated IP is required to install any form of SSL certificate on sites on our Windows hosting plans. On Linux servers this is not required. 
1. Navigate to Domain Settings > Domain Info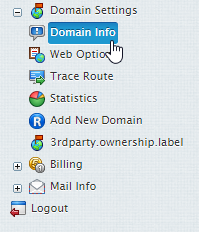 2. Select the domain you wish to remove a dedicated IP from.

3. Click the Edit icon in the Web Service field.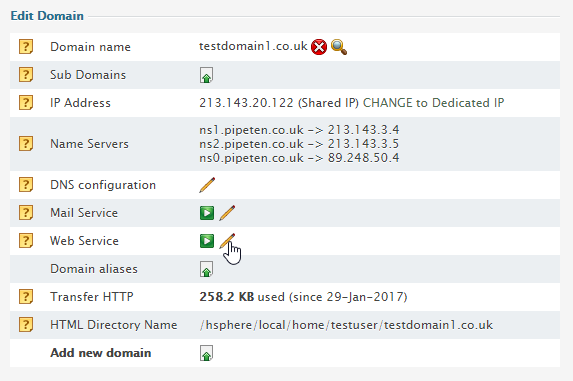 4. click the Change to Shared IP link.

5. Agree to the fact you acknowledge it can take up to 24 hours to update the DNS.

6. Accept any refunds for the deletion if applicable.
Classification: Public
Last saved: 2021/11/11 at 14:21 by Jamie