Server Information
Account Type: Select either POP or IMAP
Incoming mail server: mail.pipeten.co.uk
Incoming mail server ports:
POP
Secure SSL: 995
Standard: 110
IMAP
Secure SSL: 993
Standard: 143
Outgoing mail server (SMTP): mail.pipeten.co.uk
Outgoing mail server ports:
Secure SSL: 465
Standard: 25
Standard Alternative: 587

---
Seting up email in MS Outlook 2013
Within your Outlook 2013 email client, top left click File, Add account.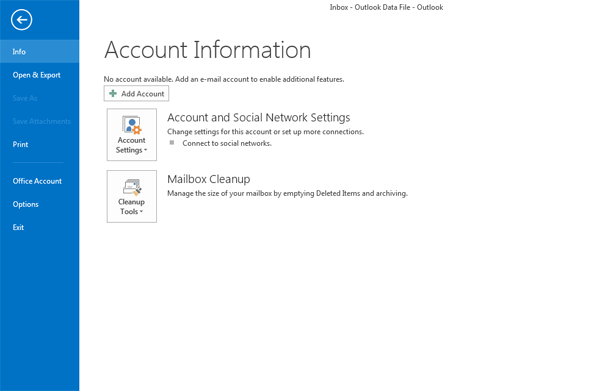 Select Manual setup or additional server types. Click next.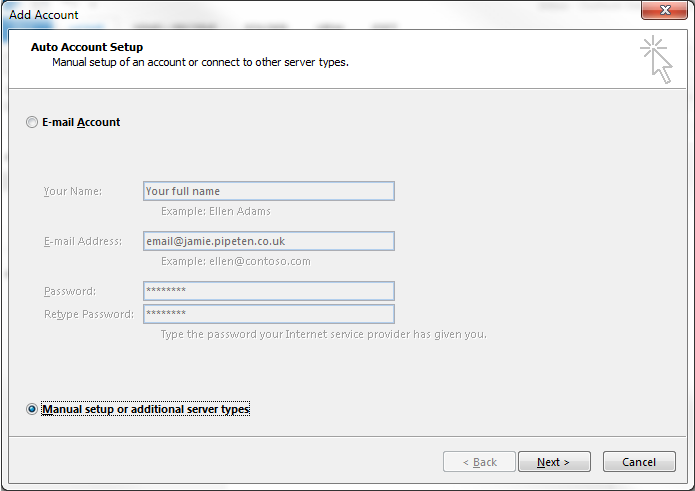 Select the connection type you wish to use. You can see the difference between POP and IMAP here.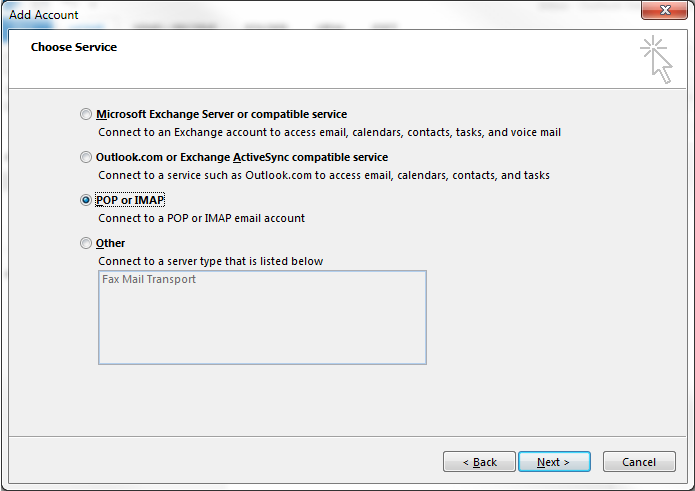 Enter all the relevant details as shown below. Click Next.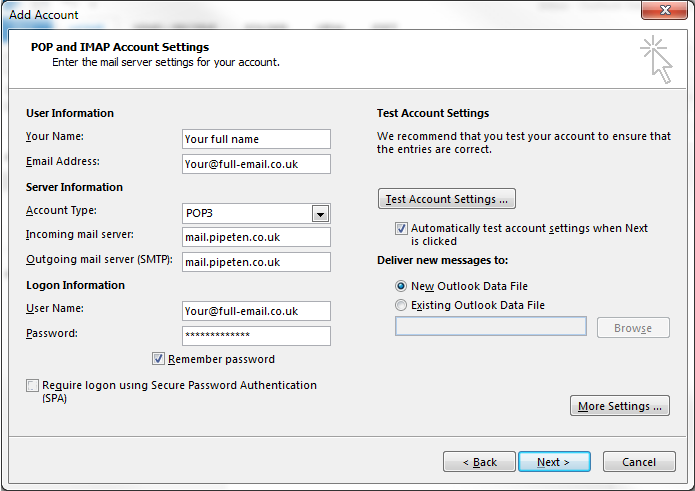 If you are using a 3G/4G dongle and are experiencing issues sending emails then please try changing the outgoing port. Click the More Settings button and change the outgoing port to 587.
That's it. Your Pipe Ten hosted email is now setup with Outlook 2013.

Classification: Public
Last saved: 2021/11/11 at 14:19 by Jamie