If you're wishing to change payment methods, it is often a good idea to remove your old payment details from our system if you do not wish to use them any longer. This guide shows you how to remove old payment details.
Navigate to Billing > Billing Profile.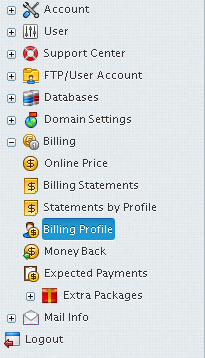 2. Select Bank Transfer from the drop down menu and click edit.

3. Click add at the bottom of the page

4. Activate the newly added bank transfer payment method.

Remove the card from the account.

Last modified: 10/10/2018