Navigate to Domain Settings > Domain Info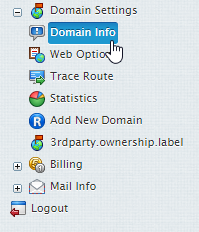 Select the domain you wish to edit SSL certificate for.

Click the Edit icon in the Web Service field.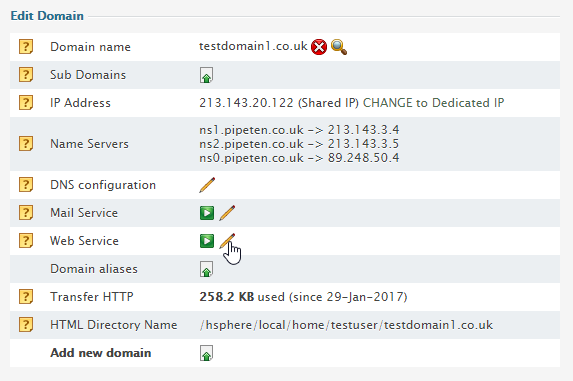 Click the Edit Icon in the SSL Support field.

Various input fields will be displayed.

Install Certificate based on previously generated Certificate request: An SSL certificate can be placed here that has been generated from the CSR acquired during the Install Temporary SSL steps.
Install completely new Certificate key and file pair: Alongside it's use for installing a renewed SSL, a new SSL can be installed by inputting the Private Server Key and new SSL Certificate in the relevant boxes.
Certificate Chain File: Used to legitimise the SSL signing authority, the Chain File can be built and placed in this section.
Certificate Authority File: Similar to the Certificate Chain, a CA file can be placed in this section to legitimise your SSL to receiving parties.
Certificate Revocation File: In the case of the Private Server key being leaked, a Certificate Revocation List can be placed in this section to ensure any third parties are aware to be distrustful of the site.
After pasting the relevant certificate click Upload/Install.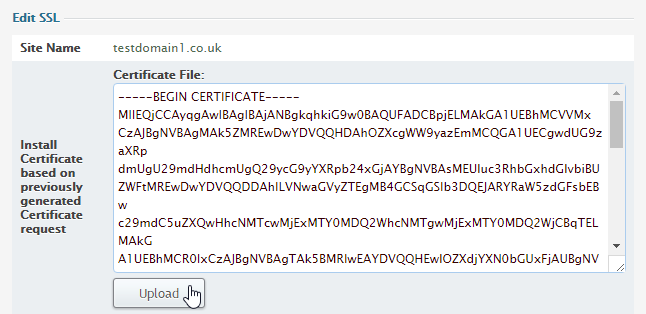 Classification: Public
Last saved: 2021/11/11 at 14:21 by Jamie