This guide will help show you how to create a new mailbox and also explain what the options are when doing so.
1. Navigate to Mail Info > Mail Manager.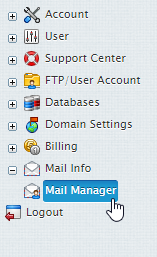 2. Select the domain you wish to create a mailbox for.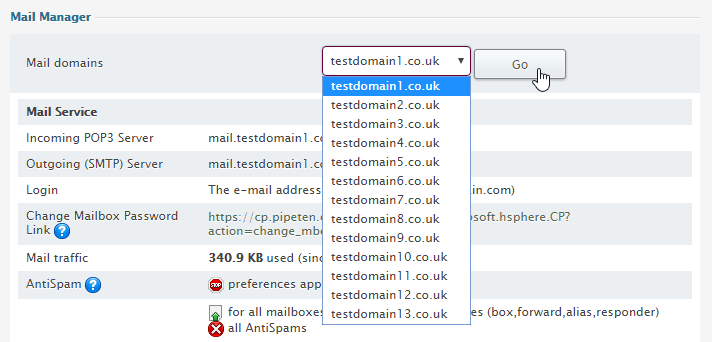 3. From the E-mail Setup Functions press the New E-mail button.

4. Set the following options:
Email Address: This should be the prefix of the email you wish to use, e.g. newuser
Tick the AntiSpam & AntiVirus boxes.
Tick the MAILBOX box.
Password: Enter the password you wish to use for your new mailbox here.
Comment: Enter a description here to identify the mailbox
Discard All Incoming Mail: If you don't need ALL your incoming mail, you can configure your mailbox to discard all incoming mail. In this case senders won't receive 'undelivered mail' notifications.
Alias by: use this option for mass creation of mail aliases. Enter alias names (without the @ part) separated by ',' or ';' or 'SPACE'.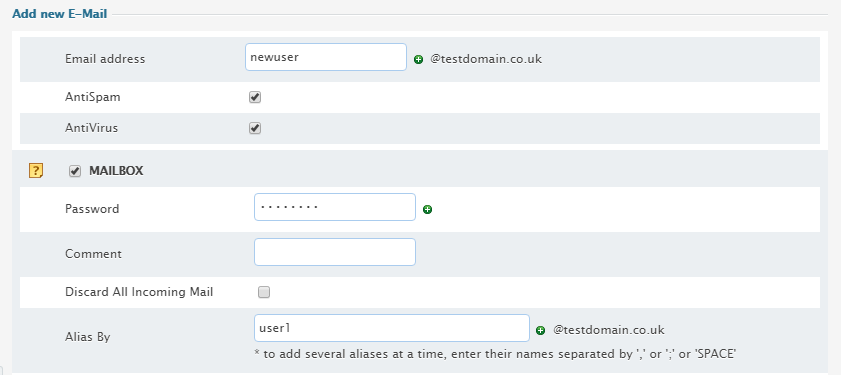 5. Click the Submit button found at the bottom of the page and agree with any charges if they occur.

Classification: Public
Last saved: 2021/11/11 at 14:34 by Jamie