Navigate to FTP/User Account > FTP User.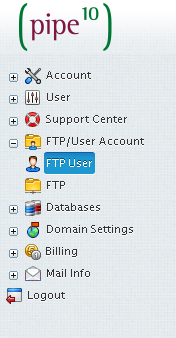 Click the Enable icon in the Shell Access section.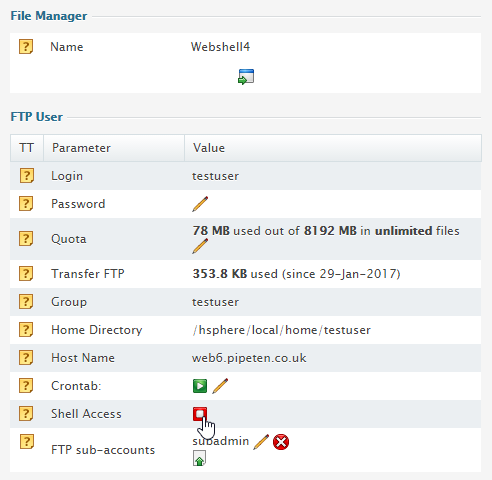 A ticket will be raised which will be evaluated by a Pipe Ten team member. During this time Shell access will display as Request Status.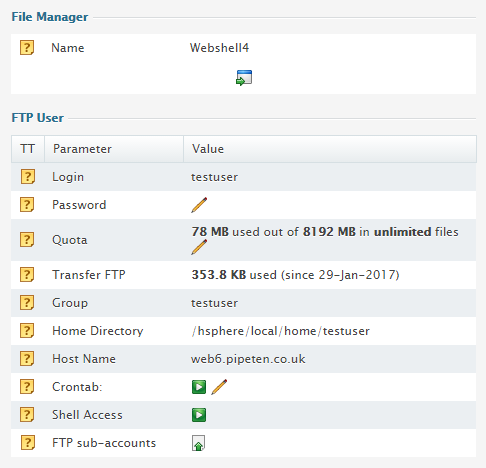 Once shell access has been granted by an administrator, it will display as On.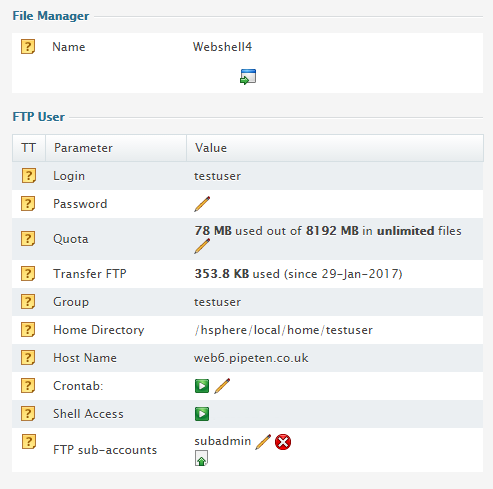 For further information on the availability and functionality of SSH please contact the Pipe Ten Support Team.
Classification: Public
Last saved: 2022/03/10 at 13:24 by Jamie