We support PayPal as a form of payment method if you prefer to use it over traditional methods. This guide helps explain how you can enable this through your control panel and how to actually pay via PayPal on our systems.
Enabling PayPal as a payment option
Click on Billing > Billing Profile.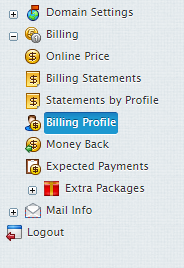 2. Next to Edit Billing Profile, from the drop down select PayPal and click Edit.

3. Complete all your billing contact details and enter your PayPal payments email address, Click Add.
Depositing PayPal funds
1. Click on Billing > Billing Profile.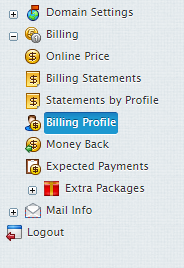 2. Under the heading Use the following form to transfer money to your account via PayPal enter the amount you wish to debit your hosting account and click Submit.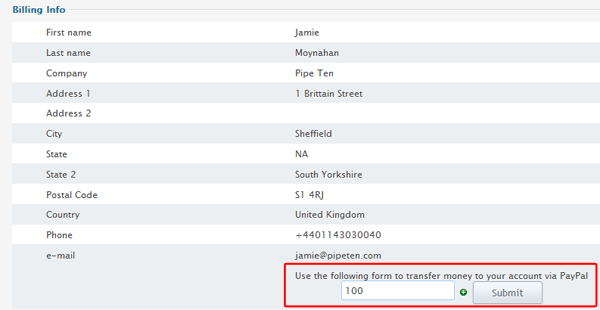 3. You will then be taken to PayPal.com to complete the payment process.
PayPal Subscriptions
Currently we don't support subscription payments, so to avoid any loss of service it may be worth over paying or switching to a yearly billing cycle. We also accept all major credit/debit cards for monthly payments.

Classification: Public
Last saved: 2021/11/11 at 14:28 by Jamie