Visit either Derby MSSQL or Sheffield MSSQL– Login using your MSSQL Username & Password.
You can find your MSSQL user and reset your MSSQL users with this guide: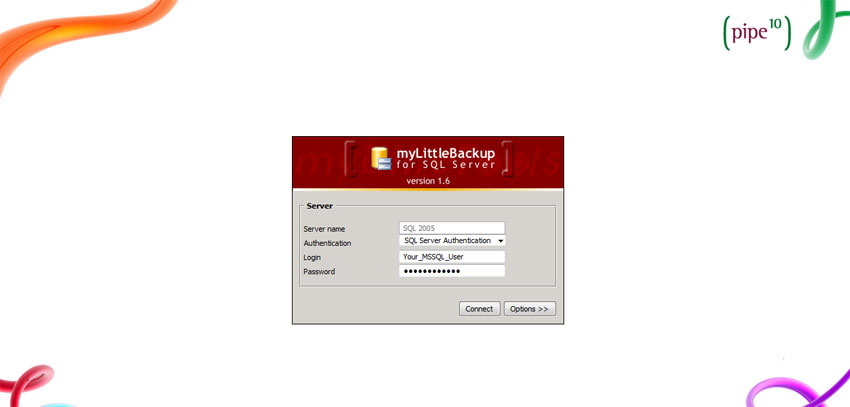 2. Left hand side menu Backup Database; Click here to begin the backup process.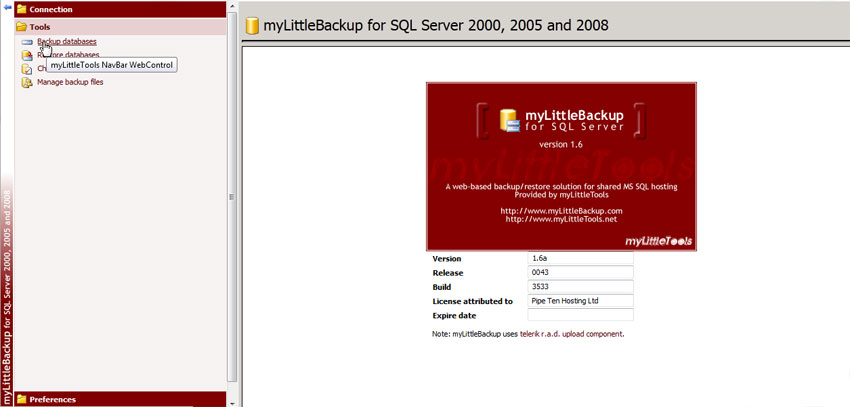 3. Choose the MSSQL database you wish to backup.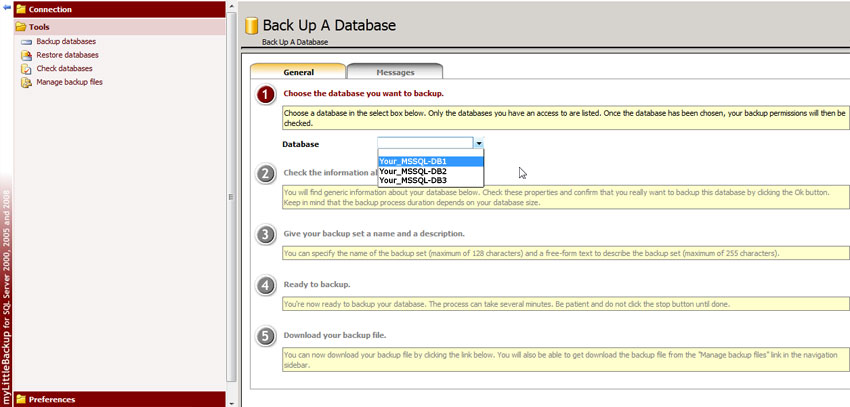 4. Check all the information is correct for the database you wish to back up.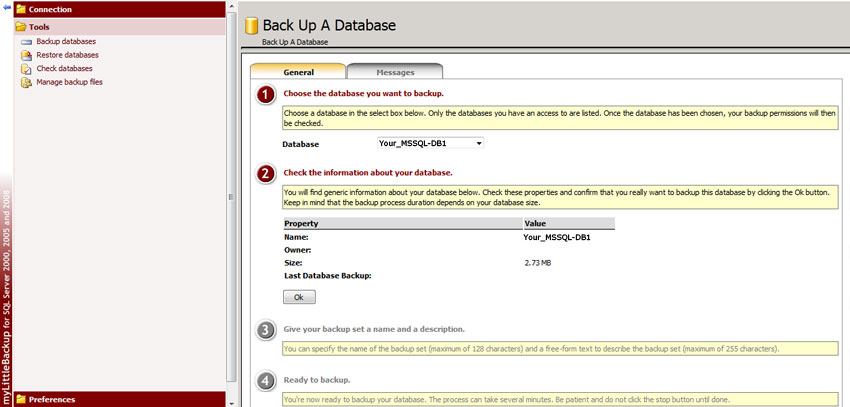 5. Enter a name and description for your backup file.
6. Press the backup button and wait while your back up is completed. This may take a few moments to complete.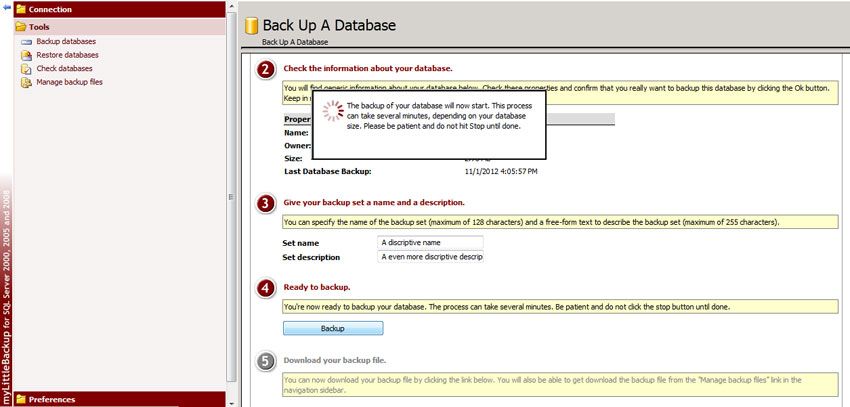 7. Once this is completed you should then see a link to download your backup file. Click the red link to download it to your local machine.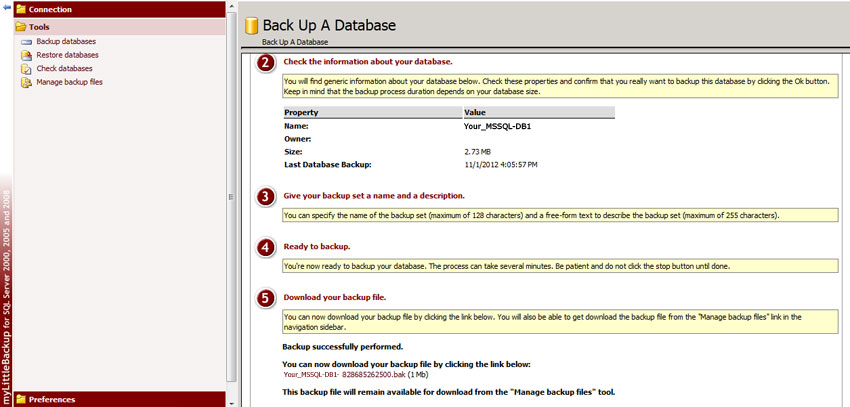 Classification: Public
Last saved: 2021/11/11 at 14:31 by Jamie