A Shared SSL can be used on all Third Level Domains, E.g. mysite.pipeten.co.uk.
1. Navigate to Domain Settings > Domain Info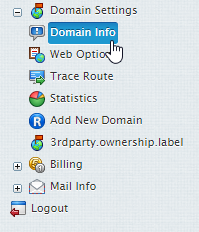 2. Select the domain you wish to add a Shared SSL certificate for.

3. Click the Edit icon in the Web Service field.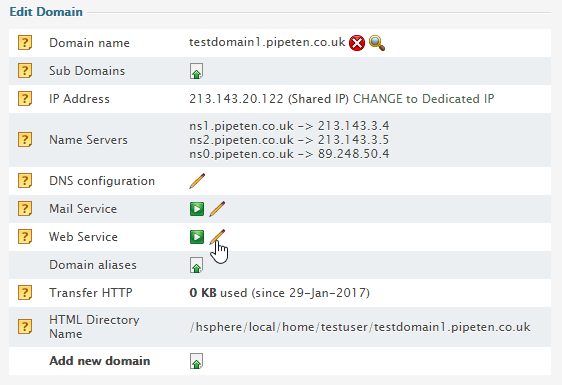 4. Click the Enable icon in the Shared SSL Support.