While Pipe Ten provides physical office environments for its team for efficiency and operational security, our disaster recovery approach means we do not rely on the physical availability or security of our offices to provide protection for you and your digital assets (with this being handled at the device/software/network/data layers or end-to-end).

Originated in the world famous "Steel City" of Sheffield, Pipe Ten are privileged to be located in a green modern cityscape set against the stunning backdrop of the Peak District National Park.
Pipe Ten are based within a contemporary open plan, converted mill building in the heart of the historic Kelham Island district of Sheffield. Just 10 minutes walk from the City Centre.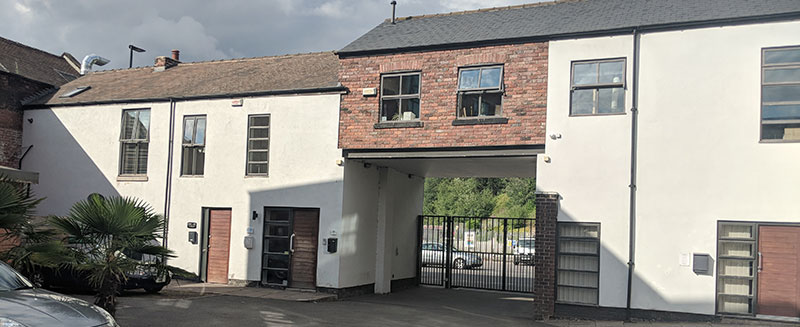 Alongside the attractions of the Peak District National Park. Sheffield is a great place to live and work offering galleries, parks, shopping, sports and music venues, and the largest theatre complex outside London,with excellent transport links within easy commuting distance of Leeds, Manchester and York.
Kelham Island itself is one of Sheffield's oldest industrial areas dating back to the 1100s which has recently undergone a significant transformation. It has quietly become one of the most exciting parts of the city with the remains of the numerous cutlery and steel workshops which now house everything from indie shopping arcades and markets to microbreweries, pubs and galleries which give the area its distinct charm.
Team Offices Specification
Operator: Pipe Ten Hosting Ltd, 35 & 39 Mowbray Street, Sheffield, S3 8EN
Seats 12+ persons
Large meeting room
Staff room
2 kitchens
1 toilet and 1 toilet/bathroom.
Paperless Status: 99.9%
Energy Saving: 100%
Security: CCTV and access control throughout.
Entertainment: Gamecube, Playstaion Classic, NES Classic, SNES Classic and more.

Classification: Public
Last saved: 2023/05/23 at 11:20 by Gavin