If you wish to cancel an additional addon service, this can be done from within your whm.pipe.co client area.
Using the top menu, click Services, My Services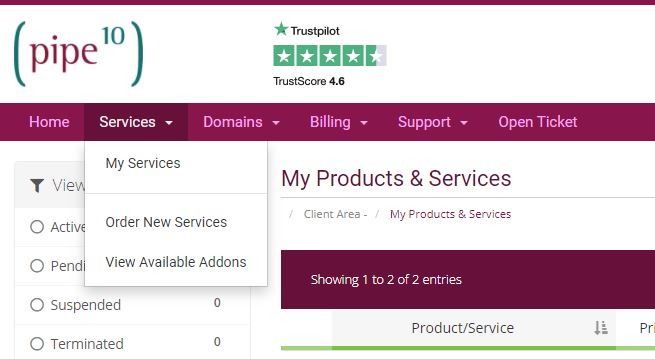 Click on the service you wish to cancel, in this example its the Bundled Engineering (5 Units)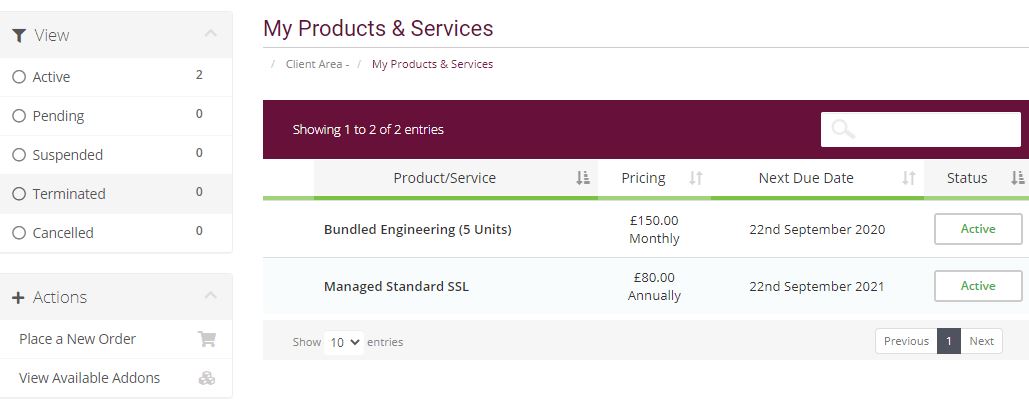 Once within the product, you can cancel it via clicking the red Request Cancellation button.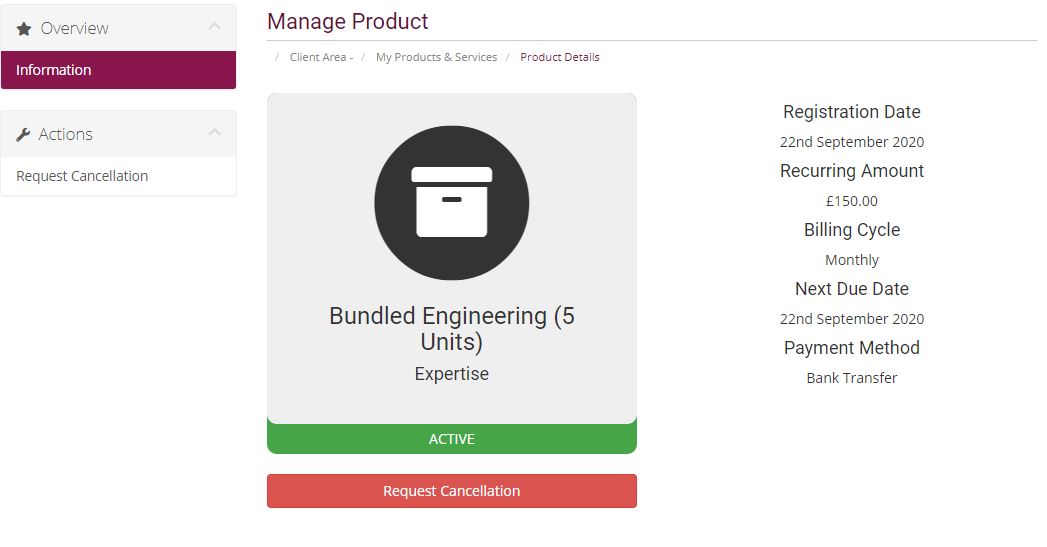 Here you can choose to provide a reason for cancelation and let us know if you wish to cancel the service immediately or at the end of the billing period.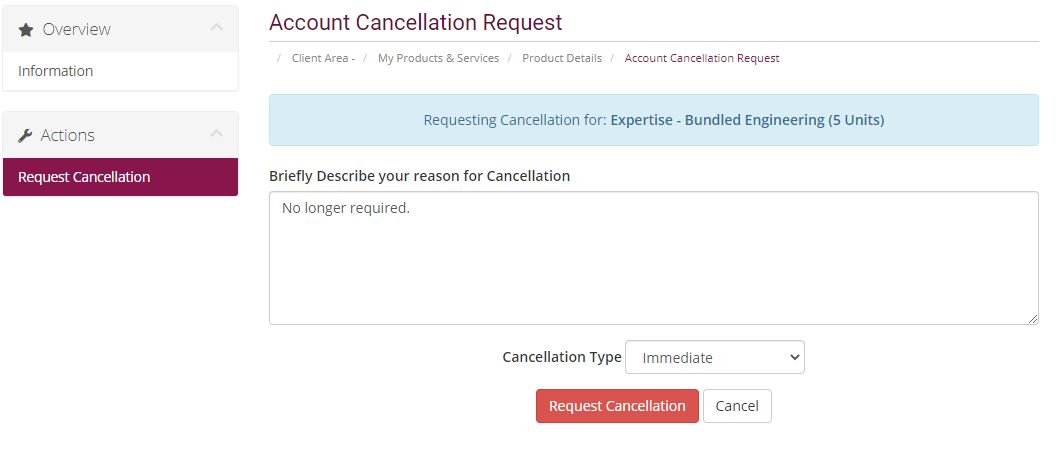 Once complete, you will see a green confirmation message.


Once the cancellation has completed, you will receive email confirmation and will no longer be billed for the service/product addon.

Classification: Public
Last saved: 2022/02/11 at 10:23 by Gavin