What is faster payments?
Faster Payments (herein FP) is a banking platform which helps reduce payment times between the customers of different banks.
FP was designed so transacting payments takes seconds rather than the 3 days inherent to the legacy BACS platform.
There were just 15 UK DCSPs (PSPs which connect directly to the FPS CI) when we first deployed the solution for our customer.
There are now 40 DCSPs and DCNSPs that participate in the FPS, but this number has plateaued with most new users accessing the platform through existing FP DCSP and their OpenBanking APIs.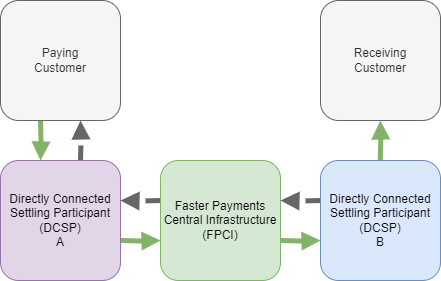 What did we deliver?
On behalf of our customer; we designed, deployed and manage the high SLA high compliance infrastructure which allows them to be a primary particant in this exclusive club.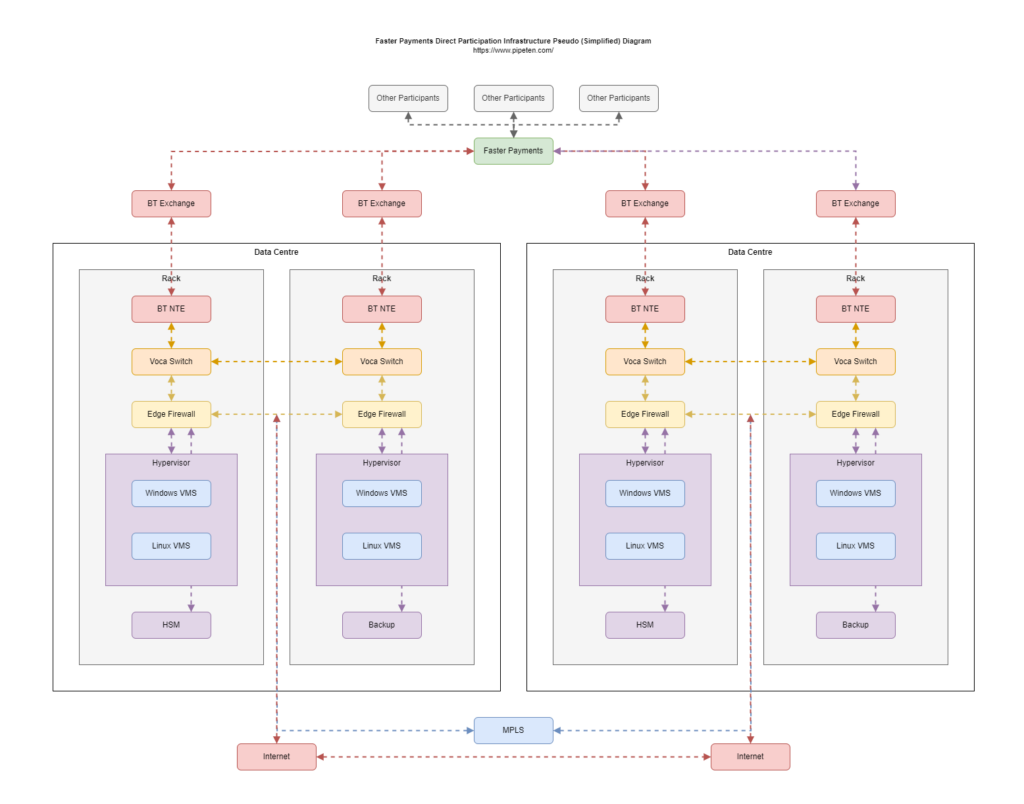 Network Infrastructure
Two geographically diverse data centre deployments
Liaison for installation of exchange-diverse Secure+ leased lines with Openreach
Liaison for maintenance of exchange-diverse Secure+ leased lines with BT Global
Liaison for installation and maintenance of FP-managed switching with Vocalink
Private MPLS interconnection between data centres with added IPSec tunnels
Public Transit for API endpoints
External high-availability routing and firewalling
Internal geographically diverse routing
Role specific networking
Compute Infrastructure
Geographically distinct private cloud architecture
Diverse data centres
Diverse racks
Dedicated high-availability hardware
Private virtualisation hypervisors
Linux and Windows virtual instances

Security & Monitoring Services
All systems all parties security consultancy
Compliance assistance
Firewalling
Hardening
Thales Hardware Security Module (HSM)
Immutable logging
Anti-Virus, HIDS, NIDS
Patching
Licensing
Comprehensive local and remote monitoring
OpenVPN and IPSec VPN
Administration & DR
Complete (excluding application and databases) Design, Deploy and Manage of all elements
GRC support with all entities
Remote file, database and state backups
DR BCP advisory
24/7/365 monitoring, response and support assistance
We can deliver for you!
Are you the next challenger bank? Want to take your fintech infrastructure to the next level?
Your complexity is our bread-and-butter, ask us anything!