This guide will show you how to set up an autoresponder, which will enable an auto response to the email addresses you specify if they send an email to you. These are particularly useful if you want to let people know you're out of office, or for other business reasons where manual replies would take too long to send out.
1. From your control panel, navigate to Mail Info > Mail Manager.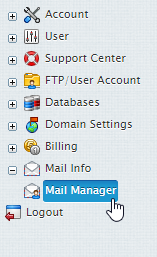 2. From the drop down menu, select the domain that contains the mailbox you wish to create an Autoresponder for.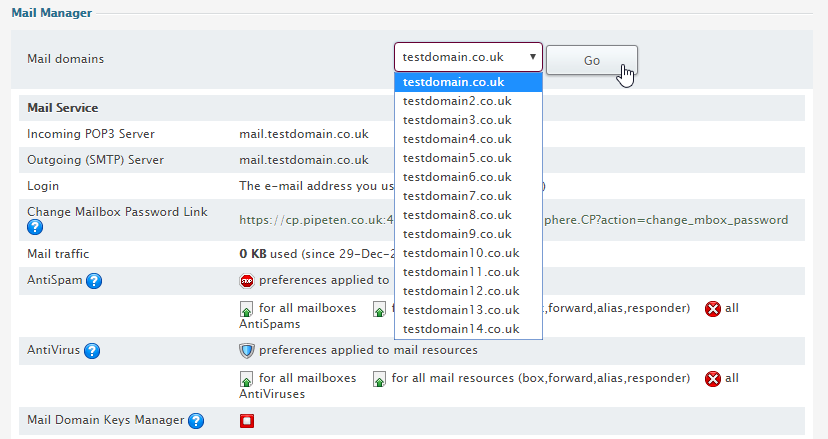 3. Click the Edit Mailbox icon next to the mailbox.

4. Click the Tick box for Autoresponder and input your selected auto reply.
Additional filters can be set to restrict the emails that your mailbox will auto respond to.


5. Click Submit at the bottom of the page.
Classification: Public
Last modified: 2018/10/15 at 09:26 by