1. From your hosting control panel, click Domain Settings, Domain Info, Click the edit icon next to the domain you wish to manage.

2. You will now see the Domain Info page, click the edit icon next to DNS configuration.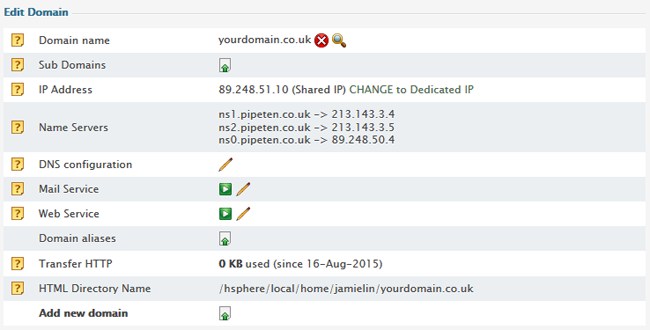 3. On the DNS configuration page. Here is where all custom DNS configurations are made.