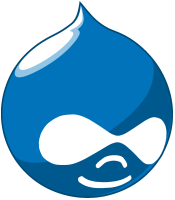 Drupal is a hugely popular  software package that allows anyone to easily publish, manage and organize a wide variety of content on a website. Hundreds of thousands of people and organisations are using Drupal to power an endless variety of sites. To get the best performance for your website it is important to use specially optimised Drupal hosting packages.
Pipe Ten's Drupal hosting features:
Easy 1 step Drupal installation
PHP 7.3 specially optimised for Drupal
Easy file permissions with FastCGI
Quality UK Network, Quality UK Servers and Quality UK Support
Pipe Ten's optimised Drupal hosting servers features independent email, web, database, DNS and control panel servers and a lightning fast UK network ensuring your site loads quickly and your visitors return happy!
Drupal Hosting
Domains
Suggested
no. of sites
Traffic
Space
MySQL
Email
What's included...
Domains
Hosted Domains
Sub Domains
Aliased Domains
Applications
PHP 5.6 / 7.1 / 7.2 / 7.3
Perl 5
CGI-BIN
SSI
Databases
Ecommerce
Security
Email
POP/IMAP Mailboxes
AntiSpam & AntiVirus Service
Unlimited Auto Responders
Unlimited Email Forwarding
Unlimited Email Aliases
Webmail Service
SMTP Service
Additional Services
Full Data Backup
SSH
Online Control Panel
24 Hour Support
Redirect URLs
Raw Log Files
Graphical Statistics
Directory Protection
Custom Mime Types
Custom Error Pages
Multiple FTP Accounts
Custom DNS Records
Cancel Anytime
Fully Managed Drupal Servers
Includes all the features above plus private OS, Guaranteed Resources and secure VPN Access.
Domains
Suggested
no. of sites
Traffic
Space
MySQL
Email
* Private Servers include 2GB RAM. Additional RAM can be ordered for £5 per 1GB per month after setup.
Available Upgrades
Data transfer
Web space
MySQL Database
Dedicated IP Address
MySQL space
Mail space
–

£1.00 per GB
£0.01 per MB
£6.00 per GB
£2.00 per month
£0.01 per MB
£0.01 per MB
per month

–
£0.10 per MB
£60.00 per GB
£20.00 per year
£0.10 per MB
£0.10 per MB
per year